Burniston and Cloughton Bowls Club based at Burniston & Cloughton Village Hall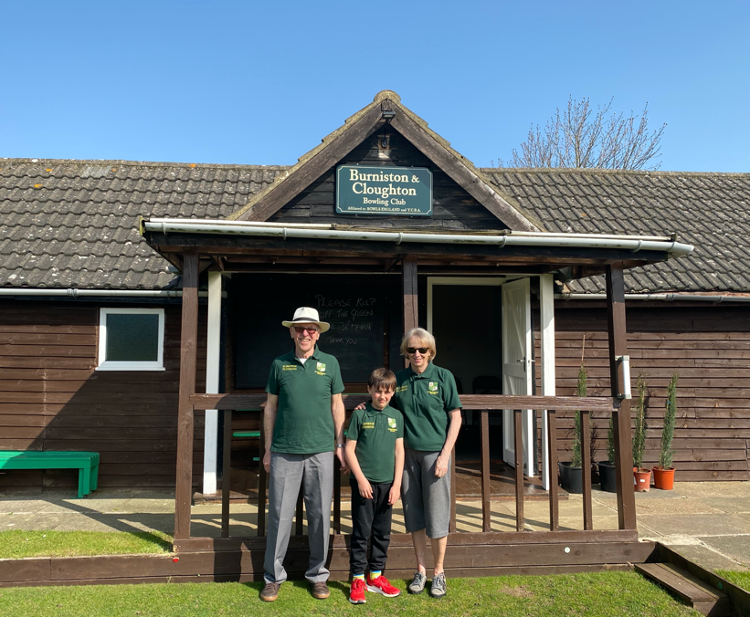 The Bowls Club is situated up the slope next to the car park and is clearly signposted.
The bowling season is from mid April until the start of October.
Bowls play is a mixture of internal social occasions and league matches against other clubs. Most league matches are in the local area but we are looking at having some games further afield. It is almost certain that all occasions will involve a cup of tea or coffee at some stage. A range of touring teams, some from as far away as Scotland, also bring interest to the season.
New players are always very welcome and probably the best time to come and try bowling would be 2.00pm on a Saturday. You do not need any equipment; we will provide that, all we ask is that you wear flat shoes. Do not worry that you do not know much about bowling as we have some highly qualified coaches and in any case we are a friendly lot and members will be keen to show you the ropes.
Bowling is suitable for all ages and families are very welcome.
If you come along, and after a few tries, decide you like bowling there is an annual membership fee of £40 which entitles you to play as many times as you like on any day that you like. You also get a free club shirt.
Want more details? Ring David 01723 870156 or Denise 01723 364753.