Burniston and Cloughton Bowls Club based at Burniston & Cloughton Village Hall
The Bowls Club is situated up the slope next to the car park and is clearly signposted.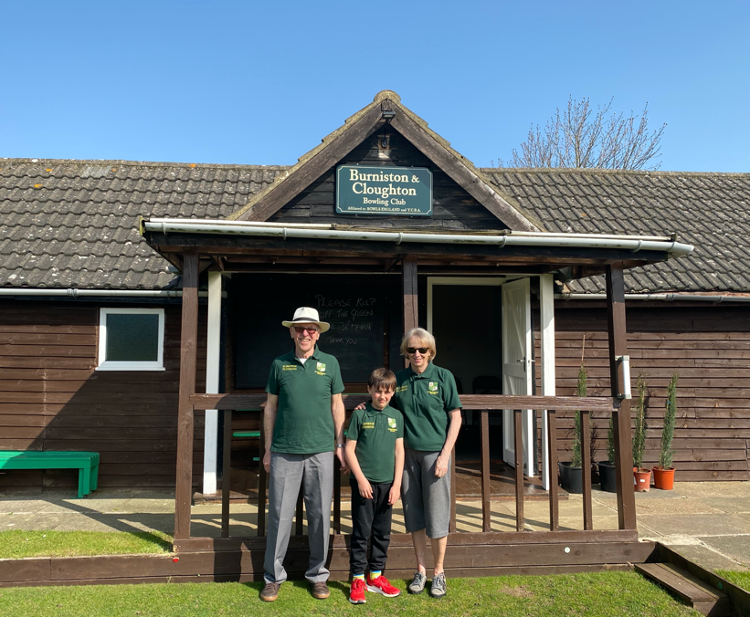 The bowls season starts 9th April this year (2022) from 2pm to 4pm and every Saturday until September. Refreshments available. All welcome to have a try or join the club.
As this is an outdoor event its duration is weather dependant
Want to have a go but haven't bowled before'?
Bowling is suitable for all ages and families are very welcome.
If you come along, and after a few tries, decide you like bowling there is an annual membership fee of £40 which entitles you to play as many times as you like on any day that you like. You also get a free club shirt
Want more details? Ring 01723 364753.
Fixtures
Independent Triple League – All games played Friday 6.30pm start
29 April Seamer v Burniston Away
6 May Burniston v Flamborough Home
13 May Driffield Town v Burniston Away
20 May BYE
27 May Burniston v Filey Home
3 June CUP ROUND
10 June Beeford v Burniston Away
17 June Burniston v South Cliff Home
24 June Burniston v Seamer Home
1 July Flamborough v Burniston Away
8 July CUP QUARTER FINALS
15 July Burniston v Driffield Town Home
22 July BYE
29 July Filey v Burniston Away
5 August CUP SEMI FINALS
12 August Burniston v Beeford Home
19 August South Cliff v Burniston Away
SUNDAY 11 SEPTEMBER FINALS DAY AT FILEY
AUSSIE PAIRS FIXTURES – CONTACT BOWLS CLUB
OPEN LEAGUE FIXTURES – CONTACT BOWLS CLUB
VETS FIXTURES – CONTACT BOWLS CLUB