In response to the community, Friends of Burniston & Cloughton Village Hall and BCVH Trustees are developing a project to bring new facilities to the playing fields. 'Active Burniston & Cloughton' is the project name.
The committee are considering refurbishment of the tennis courts, installation of a MUGA (Multi Use Games Area) and a small skatepark. We would also like to develop a nature trail and other activities.
We are taking advice from SBC Sports Development, Scarborough Conservation, North Yorkshire Sport and the Designing Out Crime Officer (North Yorkshire Police). We will also share the information with both Cloughton and Burniston Parish Councils. There will be Open Day once lock down has been lifted to enable us to share and discuss further with the community.
Any changes will require approval from Burniston & Cloughton Village Hall Trustees and Planning Permission from Scarborough Borough Council.
How you can help
We can only achieve this with your help. We need to raise significant funding for this exciting project which will benefit the whole community. Please view our Campaign Page on JustGiving – you can also donate or start fundraising for us using the buttons below.
Grants Awarded to Date
Thank you to both the Lottery Heritage and Lottery Community Funds for their generous donation of £10,000 each. The funds were donated from monies raised through those who play the lottery and we thank you all.
The funding from the Heritage Fund was awarded to put in place a Tree Management Plan, A Nature Trail and signage. The Community Fund will contribute to the refurbishment of the Tennis Courts and the installation of a Multi Use Games Area.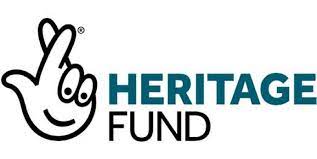 If you would like to help with this project or make a donation via other means please get in touch – you can email us at abc@bcvillagehall.org.uk or call 01723 643003. Donations of raffle prizes would also be gratefully received.